4th of July in Pine Grove, CA
Reserve your spot now at Gold Country Campground for 4th of July weekend. We're filling up fast!
July 4th is the date for the Annual 'Groovin' in the Grove' Celebration at Pine Grove Park. Enjoy live music, dancing and a family picnic under the shady trees. Playground for the kids and fun for grown-ups too. Don't feel like packing a picnic basket? Food and beverage vendors will be on hand.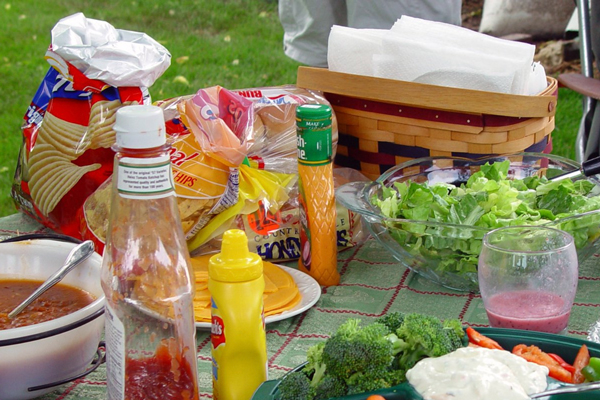 We're pleased to be part of a community that has been around since 1879, when the streets were dirt and people rode horses. America was barely 100 years old back then. We feel the continuity of California's American history all around us, including the tall ancient trees. If only those trees could talk, what stories they could tell! Our little city looked just like a cowboy town from the movies in the olden days. Want to see? Click here. Pride in our community history – that's why we love celebrating with locals and visitors every Independence Day at Pine Grove Park.
What else is going on at the park?
Fresh fruits and veggies every Friday at the Amador Farmers' Market. Load up on local produce to create memorable meals on the grill.
Guess what else?
The pool and spray park are now open! All the other amenities too.
Let your doggie run around without his leash in our fenced dog park. Play pool, electric darts or ping-pong in the game room. More fun out doors…try horseshoes, mini-golf or basketball.
And if you forgot something, don't worry. We have camping supplies, food, drinks and gifts at the park store.
Sounds like one great 4th of July camping vacation. Reserve now…we're filling up fast! Or call us at (209) 296-4650.