5 Family Summer Vacation Planning Tips
Summer is just around the corner, and you know what that means. It's family summer vacation planning time at Gold Country Campground Resort. We are the premier location to get away from the busy city, take in the cooler summer air, and have some outdoor fun. Whether you will be making lasting family camping memories by RV, cabin, or tent, here are some summer vacation planning tips for a perfect adventure!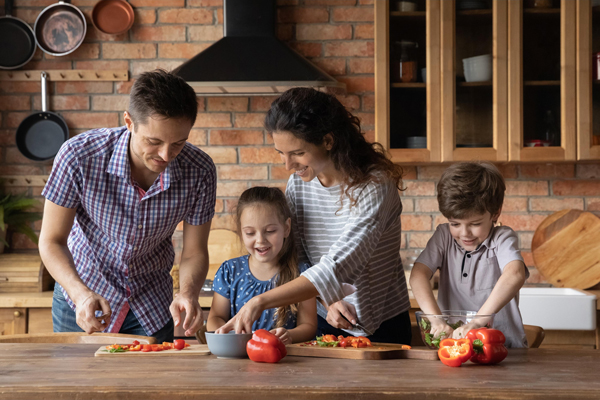 Plan Ahead
We are a proud multi-generational destination. Our location has been offering family vacation fun long enough that many parents and grandparents bringing their children and grandchildren camped here when they were children. That means it's no secret that we are the place to go for summer camping near the Sacramento area. Planning and booking your site as early as possible will ensure that you and your family get the perfect spot on your Gold Country Campground Resort vacation trips.
Get The Family Involved In Planning
There is so much to do in and around Gold Country that it will take several camping trips to do it all. So why not get the whole family involved with the planning to make sure everyone gets to choose something to look forward to. We recommend looking at our Activities and Local Attractions pages with the whole family and making your trip itinerary based on everyone's input. That way, every family member will have some exciting summer memories to treasure.
Give Everyone A Job For Smoother Sailing
There are plenty of jobs to do around the campsite and at home when taking a summer trip, from packing, unpacking, cooking, cleaning, and helping with the pets (we also have a dog park for Fido). It can help make things go as smoothly as possible when every member of the family pitches in to make the trip a success. We recommend assigning age-appropriate campsite jobs during the family summer vacation planning process.
You can even turn it into a real-world learning experience by having each family member responsible for one or two meals, writing an ingredient list, and helping with shopping for the necessary food and equipment needed.
You Can Do It All
With onsite things to do like swimming, splashing in the spray park, playing in the game room, mini-golf, and more, it's possible that not everyone in the family will want to do the same activities at the same time. If you have more than one adult in your camping group, we recommend giving everyone a choice.
For example, one adult could take half the family hiking through the many nature trails we offer on our 46 acres while the other enjoys some splash time at the pool. With good planning and communication, everyone can get to do all the things they want while camping at Gold Country this summer.
Downtime Is Important Too
With all the outdoor fun and activities available to you and your family at Gold Country, everyone may need some time to recharge after a day of fun. In order to help with the much-needed R&R between summer camping adventures, our cabins come standard with cable, and a flat-screen TV.
For those staying in their RV or at one of our fantastic tent sites, in addition to our free WiFi, we offer Premium Wifi for just $7 per site, which is ten times faster. The faster connection allows the family to stream high-definition video from up to three devices to support all your video and online gaming needs. So whether you run into a little summer rain or just need some downtime, we've got you covered at Gold Country.
Start Your Family Summer Vacation Planning and Save
Right now! When you plan your summer RV trip during the week, you can get a free night of camping with our Weekday Special. All you have to do is stay two weekday nights (Sunday-Thursday) and get a third night FREE! The offer does not apply for holidays and is good for RV sites only. Call (209) 296-4650 to take advantage of this special.
Start your Family Summer Vacation Planning Today!