Camping in California
Camping in California is a must-have experience for any traveler or road tripper. From coastal waters to desolate deserts, it's a magical place! But there are a couple of things that you should consider before planning your trip. Where will you stay and what activities will you do? The possibilities are endless in this big beautiful state.
So get ready and start planning your next trip California road trip today!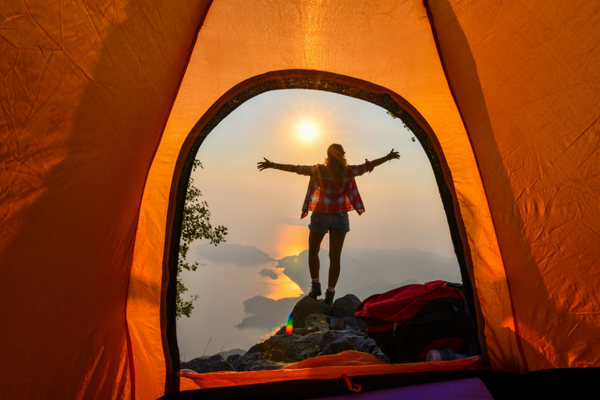 Camping in California Checklist
There are tons of cool stuff to do in California. Here are just a few things you can consider doing in order to have a successful California road trip!
#1 Go on the Off-Season
This state is a very big, very populated place. That means there are a lot of people camping at any given time. But if you plan your trip during less populated times, you will avoid some of the overcrowding.
#2 Plan, Explore, and Have Fun!
Camping in California provides access to some of the most beautiful and diverse landscapes around. Get an idea of some of the awesome adventures you want to have.
#3 Get to Know the Local Sites
California is full of rich history and culture. Native American petroglyphs, gold rush towns, museums, and more!
#4 Bring Your Boards and Skis
Most of us think of beaches and boardwalks when we think of California but there's also snow and slopes. Time spent in California really means access to tons of activities. Gold Country Campground is less than an hour drive to Kirkwood Ski Resort!
#5 Book a Stay at Gold Country
Packed with fun amenities and tons of off-site activities, Gold Country is one of the best places to go camping in California. Book your stay today at Gold Country Campground Resort.
Happy Camping!
Don't miss out on your chance to experience one of the biggest and most beautiful states in the U.S. Plan your trip in the off-season and get an idea of all the cool places you want to see. Don't forget to bring your snowboard or skis and make sure to book your stay at Gold Country RV Resort for the best camping in California!
Make Gold Country Campground Resort Your Home Base for a Month or Longer!