Celebrating Easter In Your RV
Easter Sunday is a favorite holiday for many and this year it will be celebrated on April 4.
If you're an RV'er and plan to be on the road or parked comfortably at an RV resort like Gold Country Campground Resort you might want to think about celebrating the holiday in your roving digs.
Yep, marking the day in your RV is as easy as cooking up a delicious ham, roast, or turkey in your RV's kitchen.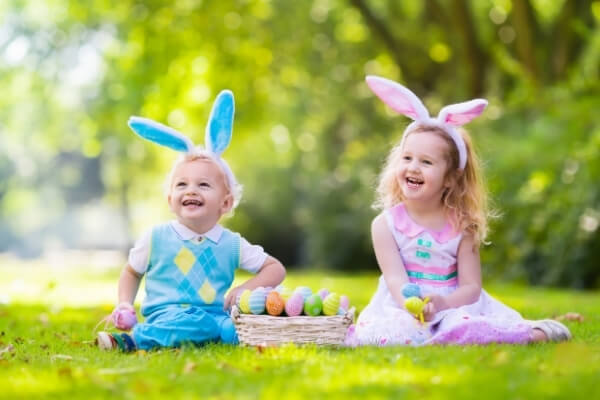 While the main course is getting oh so tender, consider some of these other ideas to try while RV'ing and staying at the Gold Country Campground Resort on Easter Sunday this year:
1. Dress up as the Easter Bunny. It may seem like a no-brainer but one way to get into the Easter spirit is to don an Easter bunny costume, pull on an embellished Easter sweater, or anything else with pastel colors.
2. Decorate the RV. Go crazy with Easter décor from streamers to plastic Easter eggs you can purchase at the local dollar store. If all else fails cut out some faux eggs using colored poster board and tape up.
3. Hide 'n Seek. Park your RV and hide some Easter eggs for the kiddies in or around the RV property or take a ride to a green patch in the area and scatter them. Then go hunting!
4. Watch classics. Stream a few Easter movies like "Peter Rabbit" or "The Greatest Story Ever Told" if you have an iPad, cell phone, or TV with a Smart device to view. Or enjoy Gold Country's premium Wi-Fi for HD streaming and gaming.
5. Hop to it. Get some burlap sacks and do a bunny hop outside or buy a few easter egg dye kits and create pretty eggs to display in the RV.
Easter Sunday is a great time to celebrate and enjoy with friends, family, and others – even amid COVID be sure to mask safely and keep social distancing.
Don't forget to feast on a plate of warm sliced ham along with those fixings while enjoying the holiday RV'ing or while staying at the Gold Country Campground and Resort.