Come for the Amenities, Stay for the Midsummers Fairy-Tale Festival
Folks have been coming to our slice of mountain heaven to beat the heat since the '50s. That's no surprise since the higher elevation means summer temps are about 10 degrees cooler. But, it isn't just the temperature that brings families up to the Gold Country. It's the fresh outdoor air and the never-ending fun Gold Country Campground provides. You can also enjoy the fun and fresh air at the Midsummers Fairy-Tale Festival.
Whether it's a dip in the pool, fun on our splash pad, a round of mini-golf, or a game of pool in our game room, we have amenities for all ages and interests. So if you are looking for another reason to take a trip to Gold Country, how does a giant turkey leg and mead sound?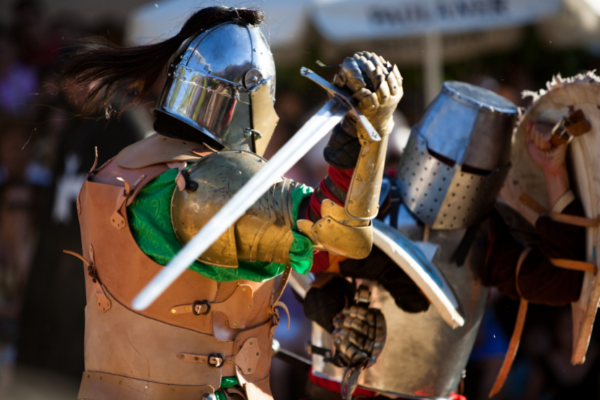 Midsummers Fairy-Tale Festival 2021
On August 21st and 22nd, You can take a walk on the medieval side at the Midsummers Fairy-Tale Festival. The festival will be held in Plymouth, CA, just a short 30-minute drive from Gold Country Campground.
"Come and get lost in dance to the thrilling Celtic drums, watch in awe of the Indie, Celtic, and Folk bands, be a part of amazing stage shows that will keep you on the edge of your seat, and entangle yourself with otherworldly entertainers and beings." – Eventbrite.
In addition to the live stage shows, Celtic music, and fanciful characters, partakers in the Renaissance-style fun can enjoy plenty of exciting food such as giant turkey legs, meat pies, Highland Burgers, and Elvish sweet fried dough. There will be various meads, wines, and beers from local breweries to sample as well.
Tier 1 tickets to this event are sold out, but Tier 2, group tickets, and kids passes are still available. So make sure you book your vacation at Gold Country Campground and then secure your tickets for the Midsummers Fairy-Tale Festival as soon as you can.
Camp like a king while you visit the Midsummers Fairy-Tale Festival!