Come On Up, The Weather's Fine
Beat The Heat This Summer
At Gold Country Campground, we have a summer secret we want to share with you. It's common knowledge that we have 46 acres of photo opportunities, hiking trails, and local wildlife to enjoy. Those who peruse our site will find many local activities to enjoy with their family to beat the heat this summer.
There's another reason campers come from all over the Sacramento Valley to spend some summer days with us. Gold Country Campground sits at around 2,800 ft above sea level. The higher elevation means it's typically about 10 degrees cooler. So, when the valley starts hitting 90 degrees, Gold Country Campground is still sitting comfortably at 80.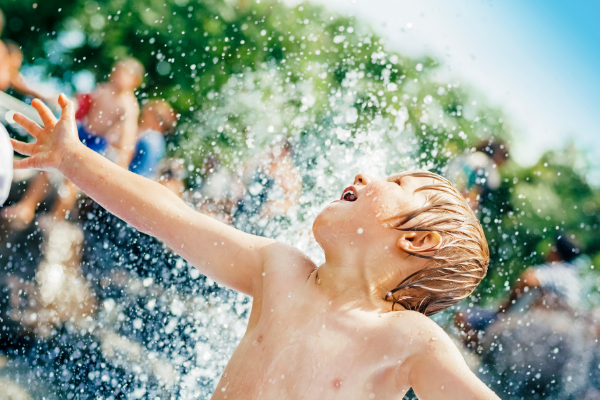 More Ways to Beat the Heat This Summer
Camping in the hills is definitely cooler, pun intended. There are other fun and adventurous ways to beat the heat this summer while you are camping with us. Below are just a couple of them.
Enjoy our pool and Spray Park. – Our pool is a great way to relax and cool off. Campers love to take a dip after a hike, and your kids will love our Spray Park with eight different water elements.
Spend a day on the lake. – If you wanted a little more nature in your life, Tabeaud Lake is located just four short miles from Gold Country Campground Resort. You can go canoeing or kayaking and fish for trout while you spend the day on the water. Or take a stroll around the lake on a 4.7-mile hiking trail.

Cooler Weather is a Reservation Away

Whether you like RV camping, tent camping, or want to enjoy one of our cabins or lodges, you will want to head to Gold Country Campground to beat the heat this summer. Don't forget to check out our Specials page to learn how to get a cool deal on your stay.

You know exactly where you can beat the heat this summer!