Do's and Don'ts of Camping With Your Dog
As a member of the family that absolutely loves the great outdoors, it only makes sense to take your pup along on your next camping getaway to Fido-approved Gold Country Campground Resort. With pet-friendly campsites and cabins, an off-leash, fenced-in dog park, and tons of hiking opportunities, we're truly a doggy paradise! But before you pack up and go camping with your dog, take a few moments to consider these do's and don'ts to make the experience a paw-sitive one for both you and your furry companion.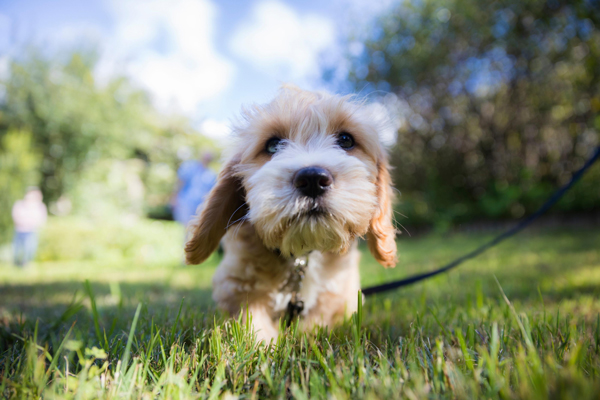 Do's and Don'ts of Camping With Your Dog
Do pack bug spray for you and bug prevention for your pup. Yes, the outdoors is an absolute playground for your dog, but fleas and ticks are also common there. If you haven't already, discuss with your vet about getting your dog started on a form of flea and tick prevention.
Don't forget to bring your dog's bed and a couple favorite chew toys. These familiar items will help them be more comfortable and settled in their new surroundings. Some dogs also tend to feel more at ease and secure in their crate.
Do keep identification on your dog. Aside from a dog tag with your contact information, include a second tag with your campsite number.
Don't let your pup sit around all day. Bored dogs get rambunctious. Let them fetch and romp around in our dog park or take them on a long walk around the park and on our hiking trail. Unless they are in our fenced-in dog park, keep them on a leash, and don't forget to pick up after them.
Do bring a brush and towel. After exploring around in the dog park or on a long hike, it's a good idea to give Fido a brush and wipe down to get any dirt and debris off before entering your tent, RV, or cabin.
The American Kennel Club offers sound advice if you have any reservations about camping with your dog, "Consider whether you and your dog will enjoy the experience of camping together. A dog that barks a lot, has no obedience skills, is afraid of strangers, or is anxious may not be ready to go camping."
Camping With Your Dog in A Campsite, Cabin, Cottage, or Lodge Room
If you plan to go camping with your dog, be sure to look for the pawprint next to the accommodation (indicating that pets are allowed) when booking online. While tent camping is not available until May, pets are allowed, and the leash law is enforced. So what are you waiting for, plan your big camping getaway with Fido soon and get ready for a paw-some experience for you both!
We Can't Wait to Welcome You and Your Pup!