Endless Summer – Keep COOL in California Heat Wave
Does summer seem to last longer every year? In 2020, it will last well into September with both warm fall weather and schools postponing opening day. This gives you and your family some more time to enjoy the Endless Summer with swimming and outdoor activities here in Pine Grove.
But sometimes, it's too darn hot!
The National Weather Forecast says too hot, very hot, and REALLY hot days through the end of August and most of September, so pack your swimsuits and come to Gold Country Campground. The pool is refreshing and cool, the spray park is wet and wonderful, and tall trees shade the nature trails, mini-golf, playground, and your campsite. All the COOL stuff is open.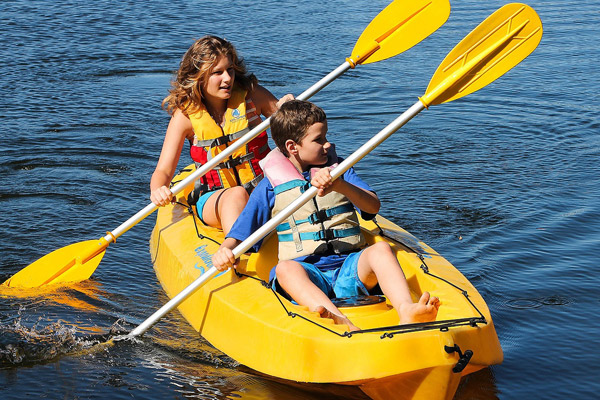 More Cooling Water Nearby
White Pines Lake – Beautiful li'l lake nearby too. White Pines Lake is just about an hour from Gold Country in Arnold, California. It's a hidden gem of a water hole with hiking, Frisbee golf, and even a rope swing. Karen A says, "White Pines Lake is a great place to take your kids."
It's a beautiful lake with plenty of trees for shade. You can bring your non-motorized sports like rafts, kayaks, canoes, and paddle boards. Picnic tables and places to BBQ too. It is absolutely beautiful there.
So load up the RV with the kids, the swimsuits, and the water toys for a quick get-away with swimming, splashing, and boating.
It's COOL under the Trees
The endless summer is pretty darn hot, but it's shady under the trees. Come for the cool and stay for the Endless Summer. We offer short-term as well as long-term stays in relaxing, pet-friendly Gold Country Campground.
PS: Ooops! Almost forgot… You can keep cooler longer when you take advantage of our Weekday Special.
Stay for 3 nights, pay for 2!
That's one COOL deal – the third night is absolutely FREE!
Endless Summer at Gold Country Campground – Book now!