Fall in Love with Amador
Amador County – home of Gold Country Campground – is full of Northern California's scenic back-roads with views of the Shenandoah Valley's idyllic hills and valleys. The region's family-owned wineries, the antique shops, and the charming eateries are a fun contrast to the excitement of the Me-wuk owned casino.
So, c'mon…take advantage of our RV monthly rates and stay long enough to enjoy all the adventures and beauty of Amador County.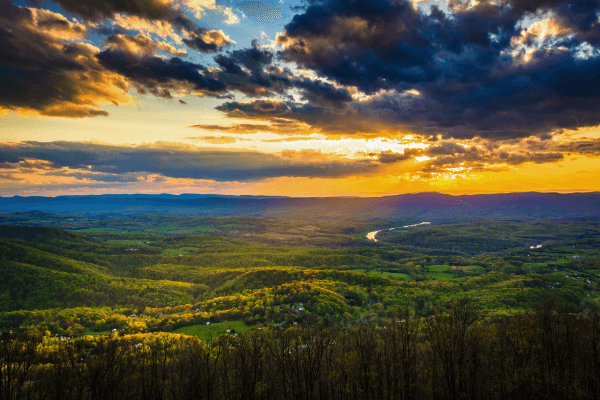 Enjoy the views, Leaf-Peepers!
Autumn is the time when trees turn from green to rich hues of red and gold. Take a trip on Route 88 to see…
Hope Valley – Magnificent groves of Quaking Aspen surround this beautiful alpine valley.
Woodfords Canyon – Follow the tumbling Carson River's West Fork from Hope Valley to historic Woodfords to enjoy the Cottonwood and Aspen trees.
Monitor Pass – Drive through dense groves of Aspen and gnarled Juniper as you marvel at the stunning views of the Alpine Sierra and Nevada's Great Basin desert.
The wineries
Even Amador's vineyards become golden as the summer fades to Fall.
Amador Cellars – A family-owned winery in Plymouth showcasing Mediterranean wines, Tuscan architecture, and a friendly tasting-room staff.
Sobon Estate – Among the oldest wineries in California, Sobon Estate in Plymouth is a Registered Landmark specializing in Rhone varietals.
Turley Wine Cellars – For over 25 years, world-famous Turley has produced Zinfandels and Petite Syrahs from some of the oldest and most historic vineyards in California.
Call ahead for reservations at these and ALL winery tasting rooms.
Antiques!
Old friends are the best friends. You'll find everything vintage and fascinating at…
Antiques Downstairs in Jackson has it all, with signs dating back to the days when Campbell's Soup was 2 cents a can, kitschy home furnishings from all eras, garden treasures and vintage clothing.
Jensen's Antique Dolls in Amador City. Plump teddy bears, stuffed doggies and fluffy kitties reach out to you from every shelf and corner.
O'Neill's Antiques – The great old barnlike structure is home to an amazing collection of old desks, tables, chests, bookshelves, chairs and straw rockers.
Let's eat!
Road trips make everybody hungry…
Andrae's Bakery — located fittingly in the smallest incorporated city in California, Amador City, it has expanded its menu beyond bakery items to include sandwiches, cheeses and coffees.
Tea Eras in Sutter Creek. Enjoy an old-timey parlor with tiny rose bouquets, and delicately painted china atop lacy tablecloths. Dig in to hearty BLTs with fresh salads, fruit and plenty of tea bread.
Cafe de Coco in Jackson is where locals come to expound on books, art, personalities and politics. Lunch here on south-of-the-border bistro fare-the taco salads are lush and crisp, the quesadillas rich and tasty-inside an authentic Gold Rush-era building.
The Casino – Play to win!
Harrah's Northern California Casino is owned and operated by the Buena Vista Rancheria of Me-Wuk Indians. 950 slots, 20 table games and plenty of restaurant options.
Mylee P says, "We had a great time! Food was fabulous…staff was awesome!"
Tony T says, "Louis Oliver's Restaurant, the best Filet Mignon, just falls apart in your mouth. Succulent lobster, Amazing dessert. You can travel but you won't find better food."
Shawnee S says, "The friendliest folks in Amador County work here. They treat you like Royals but they are so down to earth."
RV Camping Northern California
You'll fall in love with Amador County this Fall. And, by the way, warm autumn temperatures mean that our pool and splash pad will remain open throughout October.
So, c'mon…Reserve now to enjoy a one-of-a-kind Autumn Adventure at Gold Country Campground.
.