Gold Country Campground Resort's December Forecast: Partly Cloudy with a Chance to Play in the Snow
December 21st, the official start of winter, is fast approaching, and with the holidays in full swing, folks are getting excited about what Old Man Winter has in store this season! There is nothing better than celebrating the holiday season and ringing in the new year in a winter wonderland setting. Gold Country Campground Resort is the perfect spot to glimpse the first snowfall and have a chance to play in the snow on-site and nearby.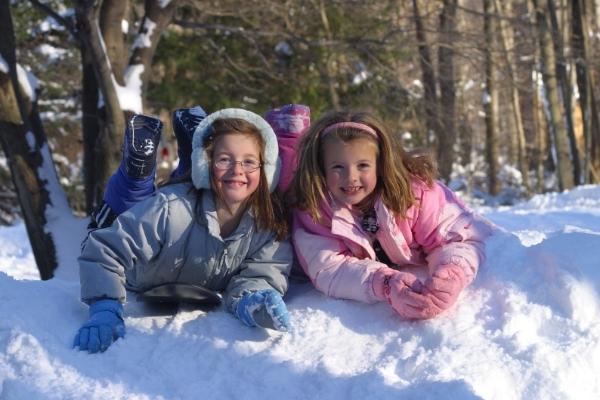 Play in the Snow at Gold Country Campground Resort
Whether you roll into a full hookup RV site or settle into a rustic cabin or lodge, you'll wake up each day revived with pristine mountain air and the awe-inspiring beauty of nature…possibly covered in a blanket of soft snow!
Winter is an incredible time to view wildlife up close, and folks can certainly take advantage of hiking and playing in the snow around Gold Country Campground Resort. So layer up and grab the camera before exploring our 46 acres amongst the giant trees of the Sierras. It's just what you need for a romantic weekend or quality time with family.
Find Even More Snow Play Nearby
We can help you combine an entire day of action-packed snow play with a good night's sleep at an affordable price.
How?
Simply make Gold Country Campground Resort your basecamp when you and the family ski the day away at nearby Kirkwood Ski Resort. Keep your family winter vacation on a budget with our off-season RV site and cabin rates.
Located just 45 minutes from our resort, Kirkwood Ski Resort is the ultimate travel destination for winter outdoor lovers! Ski, snowboard, snowshoe to your heart's content! Kirkwood offers beginner, intermediate, advanced, and expert terrain across 2,300 skiable acres. This includes 2,000 feet of vertical drop and 86 trails meandering through the Covered Wagon, Thimble, and the Sisters peaks with summit elevations of more than 9,000 feet!
Experience Winter in the Snowy Pine!
For your winter weekend retreat, holiday celebration, or unforgettable ski vacation, choose Gold Country Campground Resort as your getaway spot. Whether you play in the snow along our nature trails or zoom by mother nature on your snowboard, we have everything you need to rest up and rev up for more snowy adventures!
Make Us Your Winter Wonderland Headquarters!