Great, On-Site Pine Grove Campground Conveniences
When you visit Gold Country in gorgeous Pine Grove, you'll experience one of the most beautiful regions in all of North America. The breathtaking natural beauty of the grassy meadows, sparkling mountain lakes, deep river canyons, and dramatic mountain passes is what our Pine Grove Campground experience is all about.
In addition to having great RV and campsites we also offer a full array of on-site amenities to take your stay from really good to unforgettable.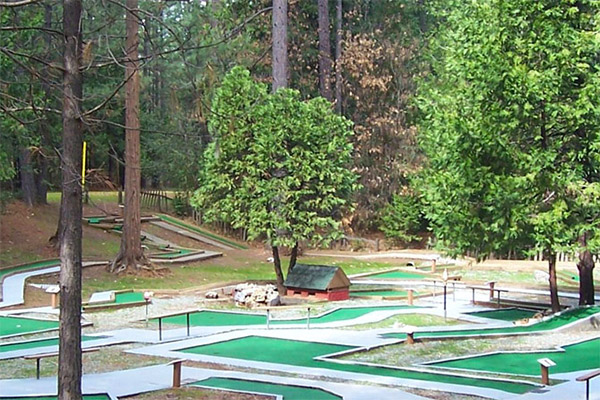 Upon settling in, you'll enjoy these impressive amenities of Gold Country Campground:
Convenience Store
Get those last-minute camping supplies, food, beverages, and unique gifts at our on-site store. If you need it, we probably have it. Just stop in and grab what you need and chat with our knowledgeable staff for camping tips, must-do's and more.
Laundry Facilities
Cleaning your clothes should never be a hassle and at our on-site, clean laundry facilities it won't be. It's coin-operated for your convenience.
Clubhouse
Feel free to reserve our clubhouse for an upcoming family, group or work-related event. Rent the clubhouse and enjoy the many benefits of hosting your special event at Gold Country Campground.
Dump Station
This is FREE for registered guests while staying at Gold Country Campground. However, there is a $25 fee for dump use for non-guests.
Game Room
Bring the family, friends or just yourself to our decked-out game room and enjoy a challenging game of pool, ping pong or even air hockey. You can also enjoy a friendly game of cards, numerous board games or the Claw Game.
Free Wi-Fi
If you're here for a mix of work and play and must have internet access, then you're in luck. We also offer premium Wi-Fi for HD streaming and gaming.
Mini Golf
Our popular mini golf course is a great way to spend quality time with the kids, meet new people and simply unwind.
Swimming Pool & Spray Park
You'll enjoy a refreshing dip in our swimming pool, especially after a full day of activity. Join the kids and friends and head over to our spray park and experience the eight different exciting water elements. Note: both the pool and spray park are open during peak season only.
Dog Park
Treat your pooch to an invigorating run inside our fenced-in dog park.
You're going to love your Pine Grove Campground experience with us. And with these amazing amenities you will never want to leave Gold Country Campground.