Great Wine Tasting and Camping in Gold Country
When you're staying at Gold Country Campground a trip to Avio Vineyards, in nearby Sutter Creek, is a must. After all, California is wine country. In fact, California is well known for its award winning wines, which sometimes is forgotten when visiting gold country. But with just one sip of any one of the Italian-style varietals, you'll be whisked away to northern Italy, where it all started.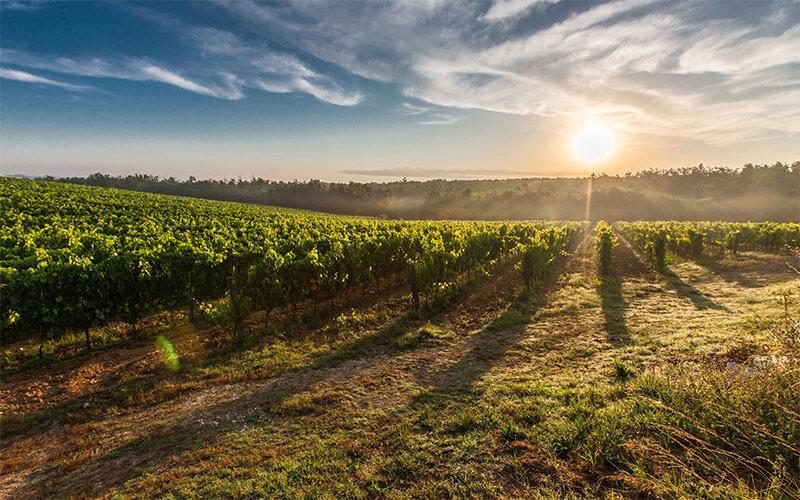 Avio Vineyards in Gold Country California
Avio Vineyards is a destination that embodies the spirit of northern Italy. The estate is reminiscent of the traditional Tuscan farmstead, complete with rustic courtyard and fountain. The husband and wife team of Stefano and Lisa has been crafting stellar wines in Amador County, which started back in Italy.
Nestled in the beautiful Sierra Foothills is the family owned gem that's divided into five sections, where each is named after an uncle from the old country. The uncles are compared to the type of wine created from the grapes. For example, Zio Giorgia's Lot: Cabernet Sauvignon comprises one acre. Zio Giorgia has been described as reserved in nature with refined qualities much like the wine.
Savor handcrafted wines that include Zinfandel, Pinot Grigio, Sangiovese, and Cabernet Sauvignon. Rest assured, you'll enjoy great wine tasting and camping in gold country. Visit the picturesque tasting room Friday through Sunday from 11:00 am – 5:00 pm, or book a private tour outside of normal business hours.
You will feel as if you're part of the family at Avio's. As you savor the wine and breathtaking vistas of the rolling hills amidst the beauty of the Sierra Foothills you'll also enjoy great conversation with Stefano and Lisa.
---
About Gold Country Campground Resort
Gold Country Campground has been around since 1956 as a place where visitors could discover the rich tradition and rugged beauty of California's Gold Country, like the great wine tasting in gold country. The surreal beauty of sparkling mountain lakes, pristine mountain passes, deep river canyons and grassy meadows has been attracting visitors for nearly two centuries. Contact us, now: (209)296-4650 or reserve your wine tasting and camping adventure, today!