Hi-Speed WiFi & Distance Learning at Gold Country Campground
Is your child's school in one of the many school districts nationwide that have opted for distance or remote learning at the start of the 2020 school year?
We have good news!
You can extend your vacation because remote learning is available right here beneath the mighty oak trees. We have great weather well into the Fall. This is your opportunity to bond with the family and enjoy nature even longer.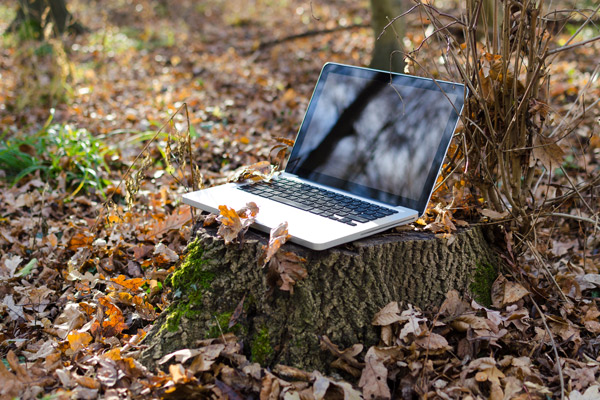 Distance learning is a breeze with our Wifi upgrades.
We are offering Premium Wifi for $6 per site, cabin, or lodge room for any stay up to 3 nights including up to 3 devices per site.
Regular WiFi is STILL FREE and works just fine for most folks.
Enhanced WiFi is available for $6 per 3-day stay and is 3X faster.
Distance learning is even better within the confines of your RV.
Most RVs are small enough that you can easily monitor what your child is doing on the laptop or iPad.
Unlike being back in his or her bedroom at home, your young scholar won't be looking at Instagram or TikTok instead of the lesson because you, Mom and Dad, are nearby.
And of course, you can reward your learner's good behavior by streaming a movie, about the Gold Rush of course (all are available on Amazon.com)…
Ride the High Country – from 1962 with Randolph Scott
Paint Your Wagon – from 1969 with Lee Marvin and Clint Eastwood
Pale Rider – from 1985 with Clint Eastwood
Autumn is a great time of year to visit Gold Country
Plenty of fresh air, lush scenery, and fewer visitors. Enrich your children's knowledge of California's gold-mining history and geology with a trip to Black Chasm Caverns – gold isn't the only thing you find underground. View stalactites, stalagmites, flowstones, and rare delicate crystals.
You and your family can feel confident about enjoying an extended stay.
We follow all CDC safety guidelines for cleanliness, masking, and social-distancing. We are happy to discuss the extensive protocols we have been following to assure your safety. Just call us up – we'd love to hear from you.
Get an A+ with Distance Learning at Gold Country Campground. Stay as long as you want to! Reserve today!