Mercer Caverns
In late 1885, Walter Mercer discovered what would become known as Mercer Caverns. He and two other individuals explored the depths of the caverns, for some, caverns manifest fear, particularly of the dark or the unknown.
For others they're wonderlands of potential discoveries and the bring the thrill of exploration! No matter which type of cavern person you are, there is plenty to be enjoyed when you visit Mercer Caverns near the Gold Country Campground Resort.
The Depths of Mercer Caverns History
The original name for the caverns was New Calaveras Cave, because of the discovery of the skeletal remains of six people, pegged to about 2,000 years ago. However, the name was changed to Mercer Caverns in 1946.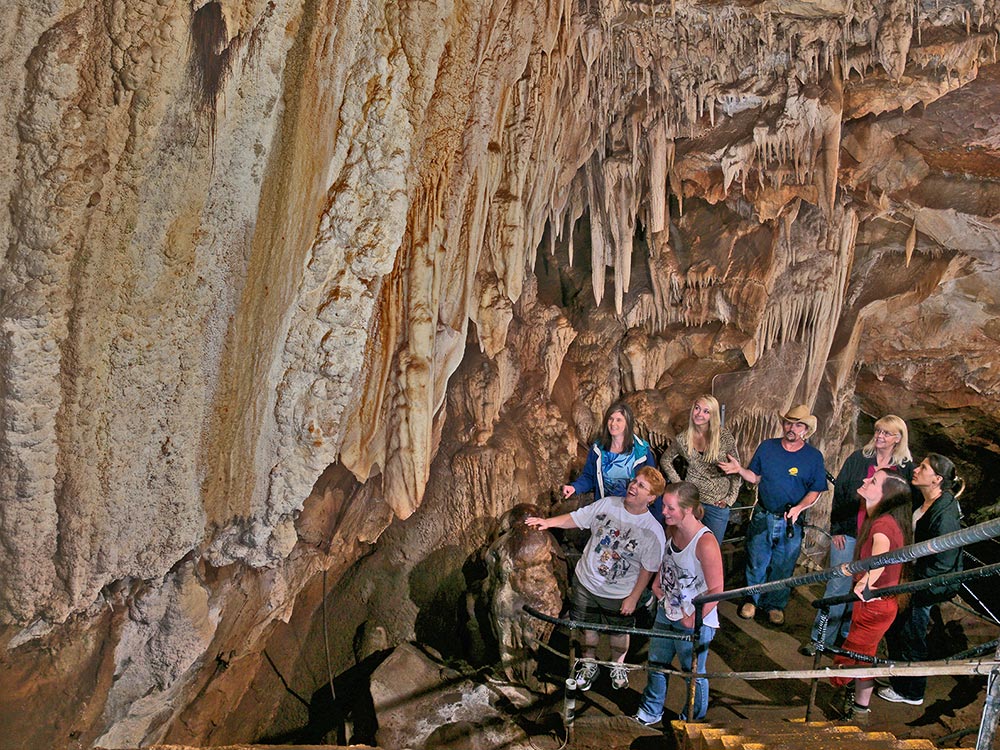 The caverns also boasted the skeletal remains of an extinct Sierra Ground Sloth! Because of that and the caverns themselves, the spot quickly became a point of interest and welcomed tours. In 1985, the caverns were designated a Point of Historical Interest by the State of California.
Mercer Caverns Tours
The main draw of visiting Mercer Caverns is to take a tour of the depths. The tours last about 45 minutes and start around 9 am in the summer with the last tour departing at 5 pm. A tour is going to run you about $18 for an adult. While you're there, you can also pop into the Visitor's Center and store to pick up some souvenirs.
About Gold Country Campground Resort
The Gold Country Campground Resort has been around since 1956 as a place where visitors could discover the rich tradition and rugged beauty of California's Gold Country including Mercer Caverns. We offer multiple accommodations and amenities including state of the art Wi-Fi. To find out more about us reserve your place this summer at: https://www.goldcountrycampground.com/reservations/.