Nature Scavenger Hunt for Your Next Camping Trip
Need a reason to explore or adventure outside? A nature scavenger hunt is a really cool way to do that! A scavenger hunt is a game of "seek and find" where you look for different items or places. You just come up with a list of things to find and then you go out and try to find them. It's as simple as that!
Now let's take that game outside and use it to explore the natural world!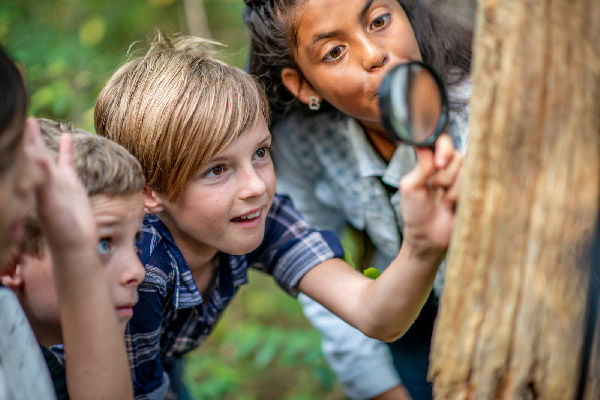 Types of Nature Scavenger Hunts
Nature scavenger hunts are for all ages! Parents can create them for their kids and enjoy watching them get excited about nature. They're also the perfect date idea for couples and a great way to get to know a new place for those frequent travelers. Here are a few ideas for your next nature scavenger hunt!
Colors in nature
Nature is vibrant! If you take the time to look around, there are so many shapes, sizes, and…colors! Take the time on your nature scavenger hunt to see how many colors you can find in nature. Red, yellow, green, white, purple, pink, make a note of every color you can find while taking a hike or exploring Gold Country Campground Resort.
Local plants and animals
Get some knowledge about the different plants and animals around the area and then go find them! Are there certain trees that grow in the area or animals that like to wander around? What about flowers, grasses, rocks, birds, or mammals? The possibilities are endless, and you'll learn so much along the way!
Nature Scrapbook
Turn your nature scavenger hunt into a collection of memories. First, make a list of things to find in nature. This can be rocks, leaves, feathers, birds, plants, flowers, you name it! Then each person will take a picture of their favorite ones. Put all your pictures together and create a scrapbook of everyone's favorite finds!
Leave No Trace
This is a great way to give back to nature! A Leave No Trace scavenger hunt is great for a hike or just walking around outside. All you have to do is if you see some trash that doesn't belong, pack it out with you! All while leaving no trace of your own. It's a great way to connect with nature while helping keep our lands clean!
Time for Your Next Nature Scavenger Hunt!
There are so many neat places to explore around Gold Country Campground Resort and a nature scavenger hunt is a great way to do that! We can't wait to hear about what cool things you found or see the neat pictures you took for your scrapbook. What's on your nature scavenger hunt list?