October Camping is the Best Kind of Camping at Gold Country Campground Resort
Amenities, Events, and S'mores…Oh My!
October is still the perfect time of year to camp in the California Gold Country. At Gold Country Campground Resort, it's still Peak Season, so all of our amenities are open throughout the entire month, up to Halloween! October camping with us means plenty more time for you and the whole family to swim in the pool, play in the Splash Park, challenge each other to a game of mini-golf or horseshoes, and more! Take a look at all the amenities our resort offers!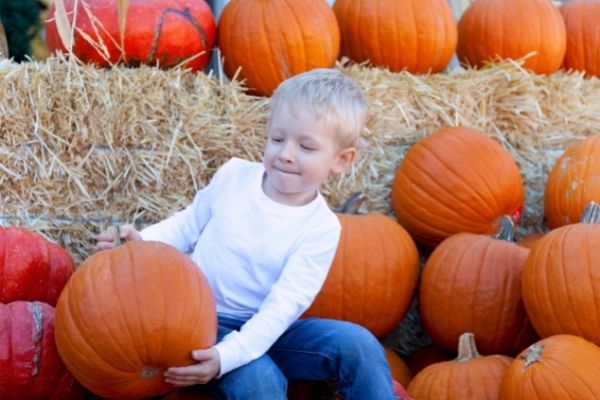 October Camping in Gold Country
Local Events
Planning to venture off into town or nearby communities to take in the Fall sites and Halloween hoopla? Check out these family-friendly local events that are sure to get you in the mood for pumpkin spice and all things Autumn-nice!
The Sutter Creek Market: Don't miss out on the end-of-year Farmers Market and Flower Market happening October 16th and 17th at Main Street Plaza from 9:00am – noon. Shop fresh, local fruits and vegetables, olive oil, flowers, tasty goodies, jellies, kettle corn, artisan crafts, and more. Make a lovely delicious camping meal with local, seasonal goods!
Pumpkin Patch and Corn Maze: Decorate your cabin or campsite with pumpkins from Amador Flower Farm in nearby Plymouth. Open every day in October from 9:00am – 4:00pm, folks young and young-at-heart can pick from a variety of pumpkins and gourds grown on the farm, navigate through the corn maze, and visit the farm animal babies. In addition, free tram ride tours of the farm are offered on weekends.
A Halloween Treat to End an Eventful Day
Whether you and the family end up spending your October camping venture enjoying Gold Country Campground Resort's many amenities, exploring the local scenes, or both, end your day on a yummy note around the campfire with these "Ooey, Gooey Halloween Peep S'Mores."
With this s'mores recipe, simply substitute the marshmallows for Halloween-themed Peeps. Big-box stores like Wal-Mart and Target sell these sweet treats in the form of jack-o-lanterns, ghosts, black cats, and Frankensteins. To make, roast a Peep over the campfire and sandwich in between graham crackers and chocolate pieces. Delicious!
We Look Forward to Your Arrival!
Along with access to all amenities, October at Gold Country Campground Resort is also the last time to take advantage of tent camping for the year. Get closer to nature and family before this small window of October camping comes to a close.
Time's Running Out! Don't Delay! Book Your Stay!