Save Money on RV Camping in California
Big fun – small fees! There's a reason we call our park 'Gold Country'…it's because you get to keep the gold.
No need to sign up for a membership in an RV club, Gold Country Campground in Pine Grove, California offers all the fun with special reduced rates on RV sites Sunday through Wednesday. Stay three nights, but pay for only two.
That's right, your third night of RV camping is absolutely FREE with our mid-week special.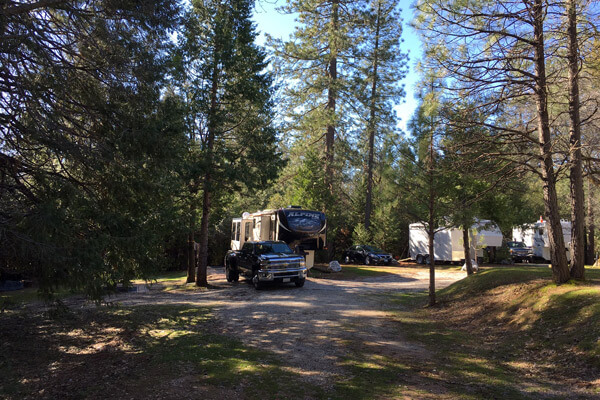 Why take advantage of our mid-week special?
More money in your pocket to spend on other things
Less crowded
Shorter lines and less waiting times for attractions and amenities
Weather is great this time of year
You always wanted to stay a little longer…now you can
This is so special, here it is again…Stay 2 nights, get the 3rd night FREE!
Here's what's included…
That's right – the pool, the spray park, the dog park, the game room, horseshoes, mini golf, the clubhouses, the laundromat, basketball court, dump station, restrooms/showers, and if you forgot something, the store is open too. Standard WiFi* is still FREE.
So, c'mon out of the house. You know you want to get away from it all. Call Gold Country Campground for the Mid-Week RV Special Discounts**
Whoops! Almost forgot to tell you about the Senior and Military discounts.
Seniors get 5% off
Military get 5% off
*Or upgrade to super speedy, Premium WiFi for a slight additional charge
**Just one discount per reservation, please. Not available on Holidays.