The Best Parts of Summer Camping Are Right Here At Gold Country Campground Resort
Escape the summer heat in Sacramento Valley and make your way up to Gold Country Campground Resort in Pine Grove. At 2,500 feet, you can breathe in the pristine mountain air, be surrounded by lush pine groves, enjoy cool days and even cooler nights, and get away from the hustle and bustle of daily life. Experience the best parts of summer camping with the family right here in the heart of Gold Country!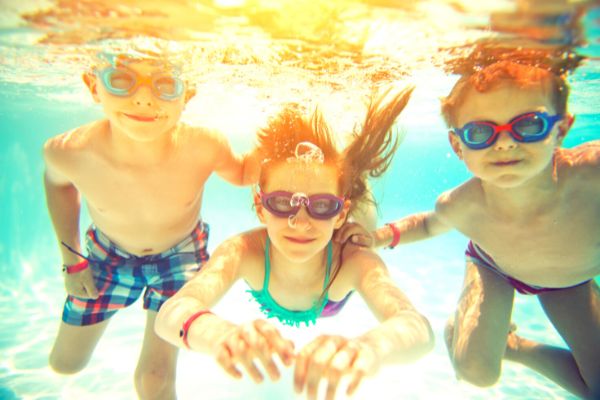 The Best Parts of Summer Camping
Bonding With The Family
Now that school is out for summer, you and the kiddos can enjoy quality time in the great outdoors. From setting up your tent or RV to exploring the wildlife on our nature trails, there are many ways you can pass along the tradition of camping and experiencing the joy of nature. It's these camping moments that will be remembered and treasured for a lifetime.
Wet n' Wild Fun
After a round of mini-golf or a basketball game, it's time to cool off with our other amenities! Take a refreshing plunge in our swimming pool and try the eight different water elements in the Spray Park. For a little indoor fun, play a game of pool, test your skill at electric darts, or enjoy an arcade game.
Summer Events
Summer is also the time of year when families can be a part of exciting local events like:
Groovin' in the Grove – July 4th is the date for the Annual 'Groovin' in the Grove' Celebration at Pine Grove Park. The event features live music, dancing, and a family picnic under the shady trees. Food and beverage vendors will be on hand.
Amador Farmer's Market – Start your Saturday at The Sutter Creek Market in downtown Sutter Creek at the Main Street Plaza. Enjoy live music while you shop for fresh, local fruits and vegetables, olive oil, flowers, tasty goodies, jellies, kettle corn, artisan crafts, and more!
Cool Evenings Around The Campfire
Summer camping, of course, would not be complete without campfires! And with the chilly night temps, gathering together around a fire sounds doubly inviting! Whether you are enjoying a cup of hot coco, roasting marshmallows, or sharing stories, nothing beats time spent together before the day is done.
Reserve Your Stay Before Spaces Fill Up!
Summertime is prime time for vacationing, so if you are itching to experience the best of summer camping with the family, don't delay and reserve your cabin, RV site, or tent site at Gold Country Campground Resort today! Then get ready for family-fun, much-needed relaxation time, and more!
Enjoy The Best of Summer Camping Right Here!