Treasure Hunt Beneath the Trees – An Outdoor Adventure
Pack a picnic lunch with plenty of water, corral the kids, get your cameras or cell phones, and head to Indian Grinding Rock – a State Historic Park – for a photo treasure hunt adventure you'll never forget.
The Miwok people who once occupied this little valley under the mighty oak trees ground the trees' acorns to flour in naturally occurring mortar holes – depressions in the native bedrock limestone.
You'll find a reconstructed Miwok bark house village, granaries for storing the acorns, the Grinding Rock itself, and a picnic area near the museum.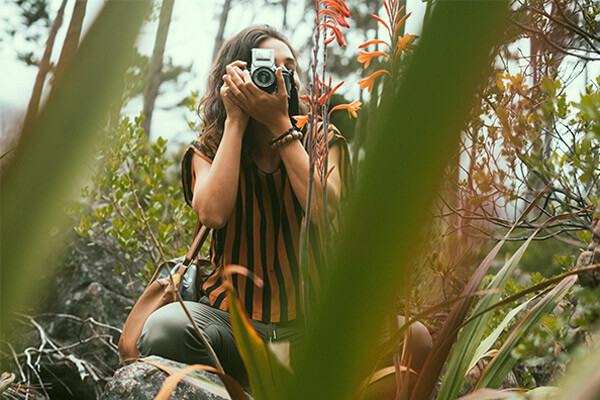 Start your Treasure Hunt Adventure by choosing one of these trails…
The North Trail, a one-mile round-trip, starts near the museum. It traverses the ridge surrounding the meadow, passes by the old farm site, crosses the creek and continues to the reconstructed Miwok village site before returning to the museum by way of the roundhouse and grinding rock.
The half-mile long South Trail is a self-guided nature trail and starts near the roundhouse. The trail guide describes the botany of the area and identifies some of the plants that were used by the Miwok. A trail guide is available for 50 cents at the start of the South Trail near the round house.
Got your cameras? Good! Find and take pictures of…
A Miwok dwelling
A mortar-hole
An oak tree
Acorns (more likely to find acorns in September)
A pine tree
Flowering plants
A pretty leaf
A smooth rock
Wild turkeys
Hummingbirds
Deer
Squirrels
Rabbits
The prize! Candy bars or Cupcakes*
*Treasure-hunt leader (OK, that's you, Mom) hides the candy bars or cupcakes back in the RV. The treasure-hunters find those things last.
Everybody wins when you get back to your RV at Gold Country Campground, compare your pictures, and find your prizes. Good work, Treasure Hunters!
Gold Country is a unique camping experience with all the outdoor amenities, including swimming pool, spray park, dog park, game room, horseshoes, mini-golf, playground, clubhouses, basketball court, and 46 acres of nature trails within the park. And we're near all the natural beauty of California's Indian Grinding Rock State Park.
Reserve your stay or call us at (209) 296-4650. The Treasures Await!