Winter RV Camping and Cabin Fun in Gold Country
Camping with us provides abundant opportunities to savor the rugged beauty and rich tradition of California's Gold Country, even into the winter months. Here are a few ideas to get you started!
Hike the Beautiful Sierra Nevada Mountains
Hiking the foothills and mountains of the Sierra Nevada is more fun, and less crowded, this time of year. You'll quickly discover the breathtaking beauty that has attracted visitors for nearly two centuries: grassy meadows, sparkling mountain lakes, deep river canyons and dramatic mountain passes.
Fall and winter are great times for camping, especially now that the throngs of summer traffic has faded from the lush landscape.
Enjoy our Great RV Camping Amenities
If the kids are still overflowing with energy, enjoy a fun-filled game of mini-golf, basketball, or even horseshoes.
Hike the campground's beautiful 46 acres and nature trails where you'll marvel at indigenous wildlife such as: foxes, deer, turkeys, occasional bobcats, even mountain lions and bears! Bring your kids, camera and fun-loving spirit because you will love our RV camping amenities.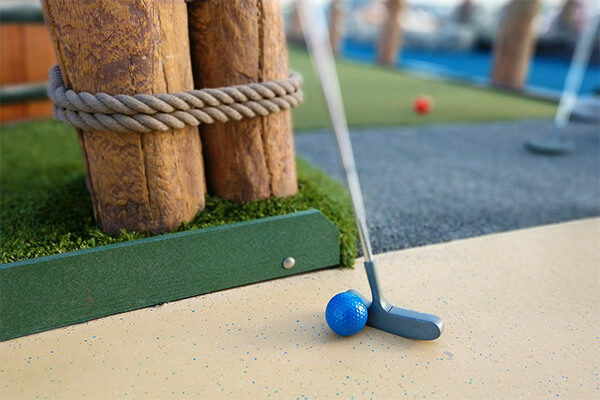 When the sun sets, and the air chills a bit, gather around a cozy campfire. Roast some marshmallows and savor the scenic, clear nighttime skies of Gold Country. Take solace in knowing that there's also a game room stocked with numerous games, a pool table, ping pong, air hockey, electric darts, and much more!
With our great RV camping amenities, camping in California's Gold Country has never been better. Contact us, now: (209)296-4650 or reserve your stay, today.