Your Perfect Bay Area Weekend RV Get-Away
Any holiday, or no holiday at all, summertime's three-day weekends are the best! The warm sun, smell of the barbeque, splash of the pool, ahhh, the three-day weekend. They're especially grand at Gold Country Campground nestled in the foothills of the Sierra Mountains, your perfect RV weekend get-away in the Bay Area.
As things are opening back up in California, we look forward to an exciting summer here at Gold Country CG. And remember, we're typically 10-15 degrees cooler than Stockton, Modesto, and Sacramento. So fill up your tank with those low gas prices, get over to Gold Country, and beat the heat!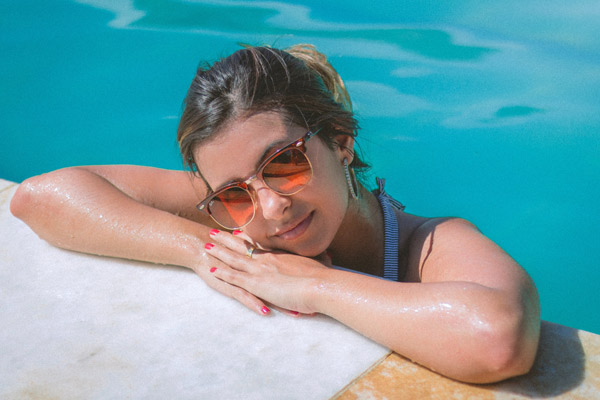 Here's your perfect weekend agenda…
Friday
Evening – Check in and take a breath of fresh summer air.
Saturday
Morning – Cook yourself a real Texas breakfast in our outdoor BBQ kitchen, stroll around the beautiful grounds and let your four-legged friends stretch their legs in our fenced dog park.
Morning – Feeling refreshed? Take a hike! Both Mount Zion and Tabeaud Lake are nearby. Lookout Hike is a short 10-minute walk away. It's ideal if you're hiking with younger children or simply desire an easy stroll. Just four miles from the resort is Tabeaud Lake, with its wonderful 2.5 mile hiking trail that surrounds the lake.
Afternoon – Have a little rest, plunge into the pool (open in peak season), then test your skills at horseshoes.
Evening – Treat yourself to your favorite meal. Later on, you can shoot pool or play ping-pong with new friends in the game room.
Sunday
Morning – Relax in your rig or putt your way through our miniature golf course.
Afternoon – Mine for gold! The Roaring Camp Mining Company is located directly across the street from the resort or take a guided tour of the Black Chasm and Moaning Caverns with Cave and Mine Adventures (866) 762-2837).
Evening – Sit by the campfire after dinner, try square-dancing in the clubhouse or check out electric darts and arcade games in the game room. Looking for something a little more adventurous? Jackson Rancheria Casino is just 10 minutes down the road, where gaming and music await!
Monday
Morning – Enjoy your leisurely morning, let Fido burn some energy in the dog park and the kids on the playground or basketball court. Just one more stroll through the grounds, then bid your newfound friends and hosts a fond farewell.
Morning – And on your way back home, play a quick nine at Castle Oaks Golf Course or the Mace Meadow Golf Club, depending on which way you're heading.
Sounds like an awesome long weekend to us!
There's plenty more to do on your Bay Area weekend get-away, depending on your interests. Next time you come back, visit the old gold rush towns of Jackson or Pine Grove. Or the Native American Sites at Indian Grinding Rock or Jackson Rancheria. And of course, the wineries! Amador Wine Country is renowned for producing California's finest zinfandels.
Need some help with the perfect itinerary? Reach out anytime. But whatever you do, book your stay today!