Cool Attractions For When You Just Can't Take The Heat
While water fun is a popular way to beat the heat and have fun during warm California summers, there are plenty of ways to stay chill, especially when you vacation with us up in the mountains at Gold Country Campground Resort! These cool attractions will keep you and the family refreshed and seeking more adventure during your entire stay!
Visit Cool Attractions Nearby and at Gold Country Campground
#1 Chilly Caverns
Explore the majestic underground chambers of nearby Black Chasm and Mercer Caverns. Stay cool and refreshed as you enjoy a tour of both natural wonders. You may even want to bring along a sweater. Temperatures don't go above 59 degrees Fahrenheit in either cavern!
#2 Air-Conditioned Casino
Indulge in a little guilty pleasure just 10-minutes down the road at Jackson Rancheria Casino, open 24/7. But if gambling isn't your thing, the casino also features excellent dining options and a fabulous line-up of live entertainment!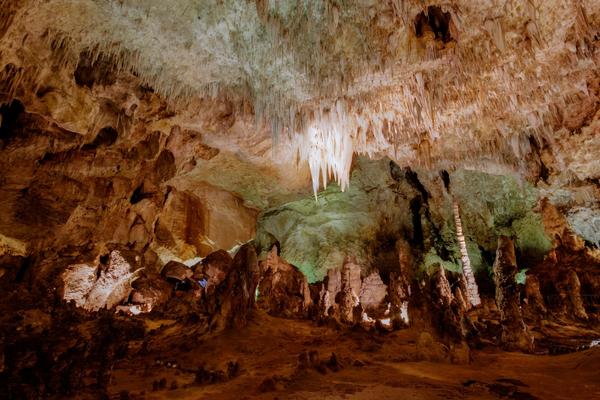 #3 Cool Museums
Step back in time to nearby museums! From early Native American presence preserved at Indian Grinding Rock State Historic Park and its Chaw'se Regional Indian Museum to stories of the great railroad expansion at California State Railroad Museum, these cool attractions document some of the most noteworthy times in our nation's history.
#4 Wet-n-Wild Amenities at Gold Country
Of course, families can find plenty of ways to keep cool at Gold Country Campground Resort. Be sure to pack the swimsuits and sunscreen so everyone can enjoy all-day wet-n-wild fun at our sparkling pool and exciting Spray Park with all sorts of water play for the kiddos.
Labor Day Weekend at Gold Country Campground Resort
Have you made reservations for the last summer holiday weekend? As the unofficial end of summer and last days of vacation before the start of the new school year, Labor Day Weekend is an opportune time for families to go camping, especially at Gold Country Campground Resort. Book your stay early to secure a spot and make time to visit some of these cool attractions during your unofficial last days of vacation.